Product Description
Anibild® TWO – An intermediate armature kit unlocks endless possibilities.
Build your characters and creatures from scratch using precision engineered, stainless steel, professional parts.
For best results, glue all balls with a threading compound (Loctite) not included but available here.
Key features:
14 engineered stainless steel joints
Hardened stainless steel balls and socket head screws
One piece foot (mild steel for magnetization)
Integrated rigging system
Solid stainless steel threaded bar system
Anibild® TWO is a precision-engineered armature to deliver maximum effect required by intermediate level animators. The kit contains stainless steel joints with hardened stainless steel balls and socket head screws to make a humanoid armature. The joints are compact, strong and robust lending themselves to short film and collage students. Anibild® TWO also contains a rigging point for your character, which is fully integrated with the Anibild® Professional Rig system to support and execute technical and dynamic animation moves with your puppet.
Anibild®, although technical in it's specification, is incredibly easy to assemble. All balls and bars are M3 threaded and can be secured into the balls using a strong thread-lock (not included).
*Joints are 15mm in length. We recommend armatures being no larger than 30cm tall.
Full contents:
8 x 6mm stainless steel single joints
6 x 6mm stainless steel double joints
28 x 6mm stainless steel balls
1 x steel shoulder joint
1 x stainless steel hip joint (with rigging point)
16 x steel socket head grubs screws
2 x hand mechanisms
6 x 25mm M3 stainless steel rod with thread
7 x 50mm stainless steel rod with thread
4 x 10mm M3 steel rod with thread
1 x Allen key
1 x M2.5 / M3 wrench
1 x 1mm x 3m spool of aluminium wire (for fingers)
Additional screws and fixings
1 x Instructions
Anibild® will also require basic hand tools to put together (not supplied).
Please note that you will need Locite threadlock glue to make a permanent fixing off balls to threaded rod (not included) available to purchase here.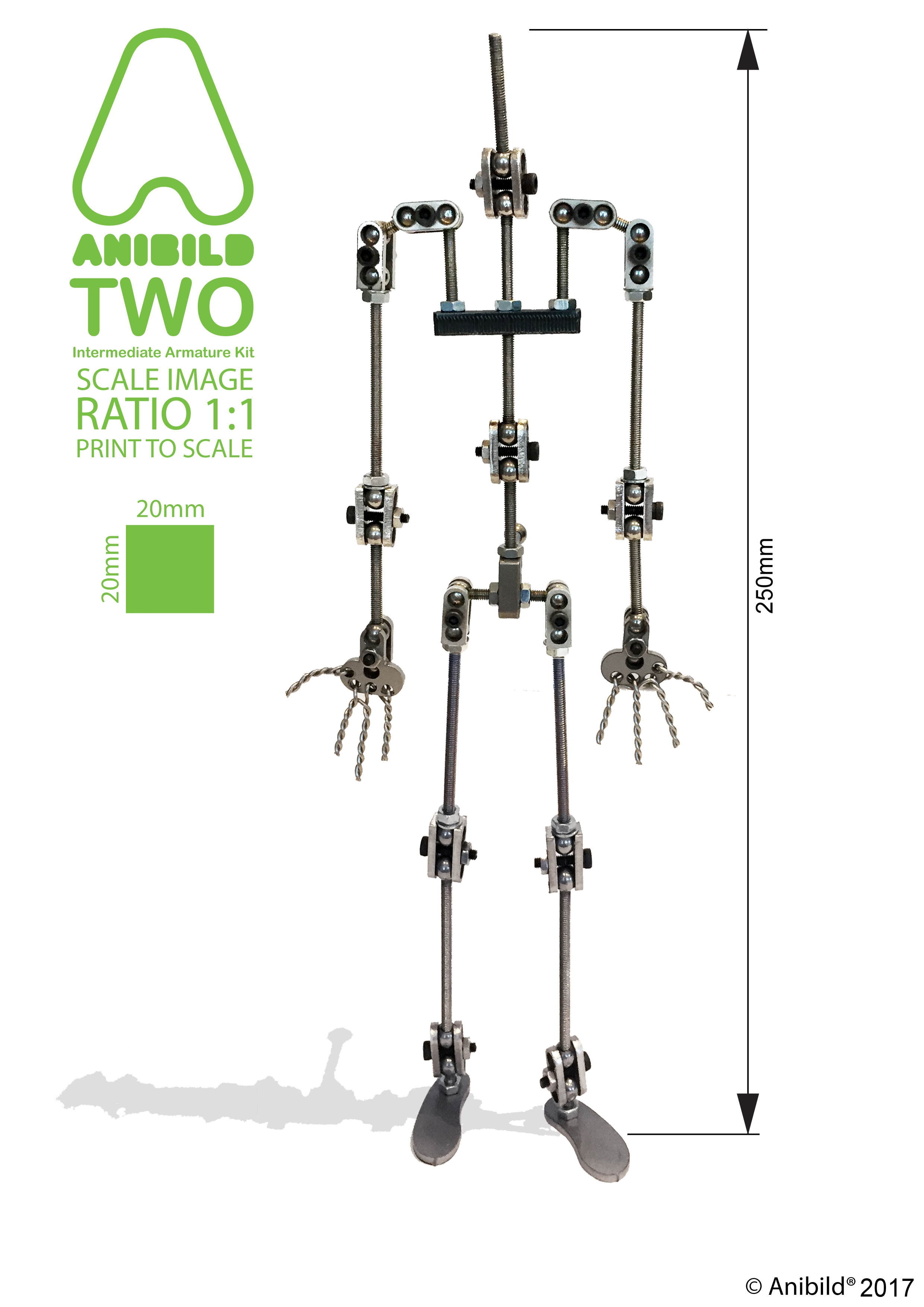 Product Videos
Custom Field
Product Reviews