We've teamed up with 'Real Stop Motion Blog' to bring you an exclusive 10% discount code* for use in our store. We have hidden the promotional code on one of the pages so all you have to do is click on the link above, do a bit of digging around and you will have it in no time! Click here to visit the blog and find the code!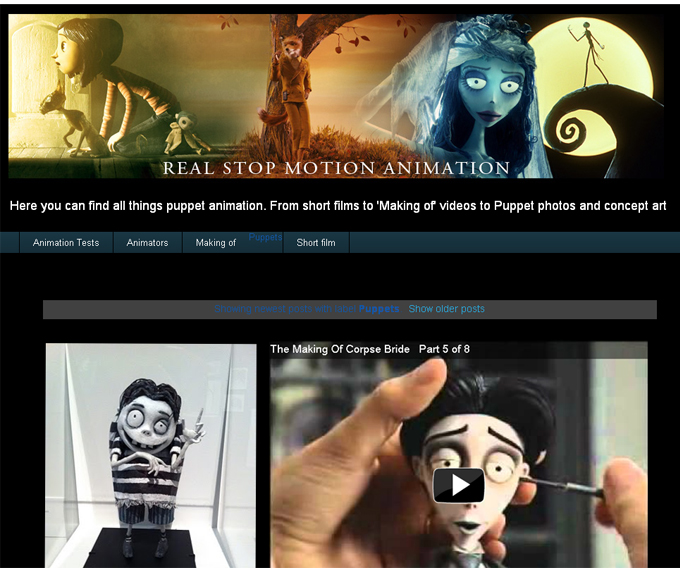 The Real Stop Motion Blog is brought to you by the brilliant Mr Ben Whitehouse, and is a collection of films and images about all things stop motion. A fantastic reference if you are lacking in inspiration and need an ideas injection or you are looking for something a little more specific.
*Terms. The 10% discount applies to selected stock. John Wright Models armature joints not included. Promotion starts 1st October 2011 until 31st October 2011. Animation Toolkit reserves the right to cancel the promotion at any time. The Real Stop Motion Animation blog are the views and comments represented of Mr. Ben Whitehouse and are not of Animation Toolkit LTD.